Comedy/Drama, Clown, Improv
They Must Have Smoked
Liquid On Stage - Calgary, AB, Canada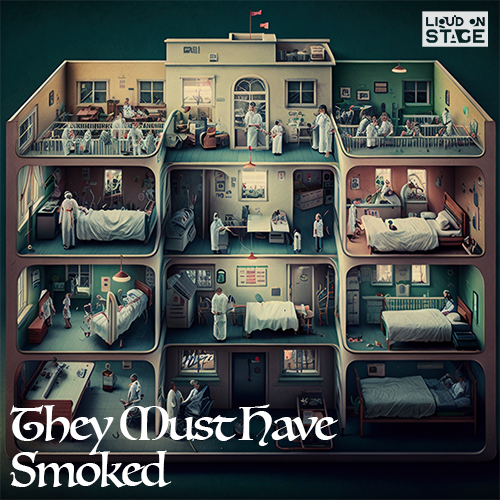 ☛ LOGIN or CREATE A NEW ACCOUNT BEFORE BOOKING YOUR TICKETS! ☚
Mature Content (14+)
In search of a lost visa and a heart left behind in a hospital, two misfits decide to secretly sneak into the hospital on the eve of its demolition. Relying on their memories of the smells and cigarettes hidden under the beds, they attempt to locate the once-quarantined room. However, tonight's hospital is far from ordinary, as each ward is intertwined with moments from history or the future. They have been lost in countless hospitals throughout human history. After numerous attempts at time travel, escapes, corrections, and missed chances, they seem unable to find what they have lost.
The show will be performed bilingually in Mandarin and English. The Mandarin part will be subtitled in English.
Playwright: Billy Kairan Guo
Director: Nick Fangzheng Wang
Dramaturg & Subtitle Dramaturg: Hwaan Han
Production & Stage Manager: Jessica Lou
Stage Management Team: Anne Yang
Costume Designer and Make-up Artist: Stephanie Qi
Cast: Huirui Zhang, Billy Kairan Guo
*The Credit List is not final. We will provide a final credit list in our program at the show.
CONTENT ADVISORY
Audience Participation
VIDEO TRAILER
---
DATES AND TIMES
Sat Aug 5 @ 8:30 pm PAY WHAT YOU WANT
Sun Aug 6 @ 4:30 pm
Mon Aug 7 @ 6:30 pm PAY WHAT YOU WANT
Tues Aug 8 @ 8:30 pm
Thurs Aug 10 @ 6:30 pm PAY WHAT YOU WANT
Fri Aug 11 @ 8:30 pm
---